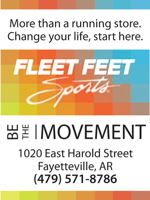 A smart mama knows that she has to "support the girls" when she works out or goes for a walk or run. It's almost painful to watch a woman who is in dire need of a sports bra because we know all that bouncing could not be comfortable. So be sure to check out the sale today and tomorrow, October 5-6, 2012,  at Fleet Feet Sports in Fayetteville. All sports bras will be 20 percent off.
As you may know, Fleet Feet is known for their high quality shoes and their ability to custom fit every customer with the right shoe for the way he or she walks. So if you happen to buy a pair of shoes while you're checking out the sports bras, you'll get 25% off on the sports bra and $5 off on the shoes. Woo-hooo! Mamas love a sale.
We also love these new Brooks Adrenaline shoes, which our friends at Fleet Feet tell us are lightweight, flexible and have extra cushioning in the heel and forefoot. (Plus they're cute. Always a good bonus, when it comes to shoes.
)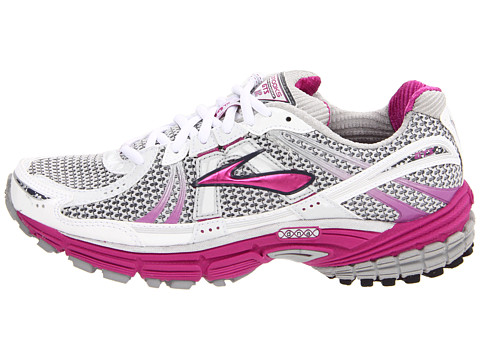 Ask about them when you're shopping the sports bra sale. And be sure to check out their cool in-store "runway" where the shoe fitters watch you walk so they can determine which athletic shoe is best for your unique foot.
Fleet Feet Sports is located at 1020 East Harold Street in Fayetteville, very close to North College Avenue. Call them at 479-571-8786 if you need directions, or check them out on the Web by clicking HERE.