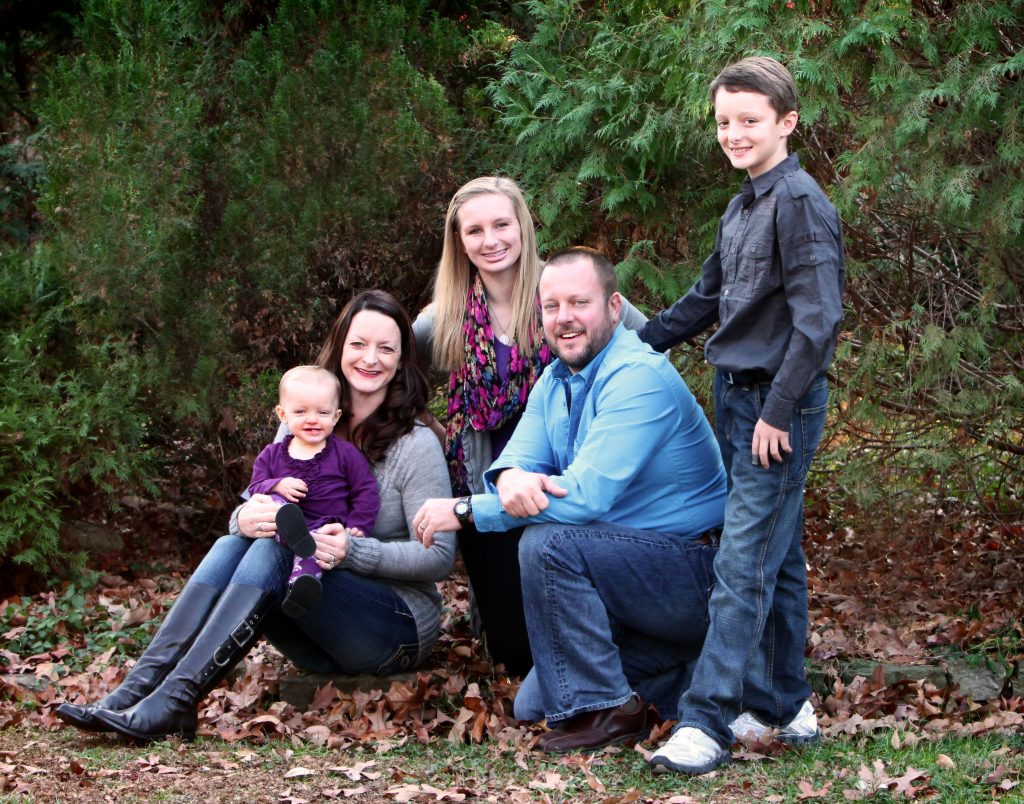 We haven't been shy around Motherlode about professing our affection for Heaven's Best Carpet Cleaning.
Not only does owner/operator Matt Lane deliver on his promise of a squeaky-clean floor (and follow-up if the problem pops back up), but he's just a super nice guy who's easy to chat with. One of his favorite topics is his wife and kids (pictured above). Carpet and stains are a close second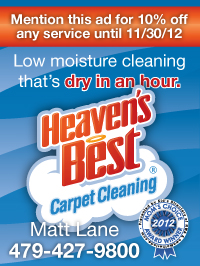 We know you'll love Matt's attention to detail, too. So we were super happy when Matt said he'd like to offer NWA mamas 10% off any cleaning service (carpet, upholstery, tile, wood floors) from now through November 30! Just mention that you saw his ad on Motherlode.

Matt said, "Fall is one of the busiest seasons at my house and with all the parties and holidays coming up, I want to show my appreciation to all the NWA mamas by helping them get cleaned up for Fall! It's time to get those kids' rooms cleaned, the living room they put off all summer or that dining room that will be the center of festivities in a very short time!"
That's so true, Matt!
We also thought we'd share some bonus cleaning tips from Matt:
"I have been cleaning a lot of upholstery lately, everything from car interiors to RV interiors and couches and love seats. Tons of different fabrics out there today and most are easy to care for. The microfiber stuff cleans up great!  It's my personal favorite.
My tip would be to not use suction attachments from your vacuum that incorporate a spinning brush, on your chairs, sofas, sectionals etc.  Use suction only attachments to clean your upholstery and keep a lint roller or lint brush around for the small stuff (white dog hair/dark green sofa), especially if you have pets (like us). Food and beverage stains should be soaked up initially and then cleaned with 50/50 white distilled vinegar and water (or better yet Heavens Best Cleaner $10/32oz).  Put a small amount of solution in an inconspicuous place to check for color fastness, then spray the soiled area and agitate with a clean rag. Place a fan on the area to dry and repeat if necessary.
Anything RED is baaaaaadddd. Wine, blood, Kool-aid, play-dough, cherry pie, marker…  the only good home remedy is ice cold water. Soak the area and dry with paper towels (alot of paper towels…10). Repeat if necessary. If that doesn't lift it give us a call and we can help."
Give Matt a call today at 479-427-9800 to set up an appointment!