Ready for a piping hot dish of Good Gossip? It's the only gossip column in Northwest Arkansas that's scrubbed free of all the nasty, half-truths, leaving you with gossip you won't have to feel guilty for reading later. This delicious post is sponsored by Great Day Farms, a national brand based right here in NWA. (FYI: Great Day is a sister brand to RingO's Chicken Rings, and you can get a $1.25 coupon from the RingO's Facebook page today. Just click HERE and then click the "coupons" tab and print it out. Happy shopping… and eating!)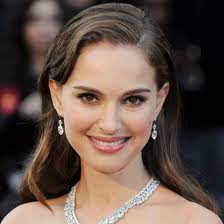 It's wedding bells for Natalie Portman and Benjamin Millepied, who got married on August 4, 2012 in Big Sur, Calif. Some of the wedding guests included Macaulay Culkin and Ivanka Trump. Natalie and Benjamin are parents to one son.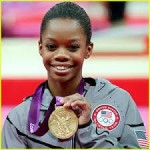 One of the many perks that gold medalist Gabby Douglas will enjoy, now that she has made Olympic history, is a nice long rest at her own home — a place she hasn't been for nearly two years. She moved from Virginia Beach to Des Moines, Iowa to train with a famous gymnastics coach (the same one who trained Shawn Johnson in 2008). A host family, the Partons, hosted Gabby for two years while she trained and she became one of the family. The family has four kids and the father, Travis Parton, said Gabby is "our fifth daughter." Gabby said she is looking forward to visiting her dogs again, relaxing and enjoying the excitement that comes with winning gold.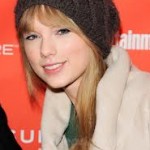 Looks like Taylor Swift might have a new boyfriend. She has been spotted lately having pizza and some cozy walks with Conor Kennedy, the 18-year-old son of Robert Kennedy, Jr. and the late Mary Kennedy. From a recent report in People magazine, it sounds like the Kennedy's cant' get enough of 22-year-old Taylor.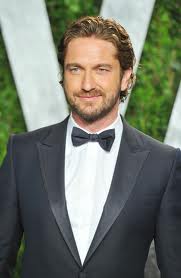 Good chick-flick alert! We like the looks of a new movie called "Playing for Keeps" which will star Gerard Butler and Jessica Biel. It's about an ex-soccer star who moves back to his hometown to reconnect with his ex-wife and his young son. The movie also features Catherine Zeta-Jones who plays a sportscaster in the movie, which was filmed in Louisiana. It's scheduled to hit theaters in December.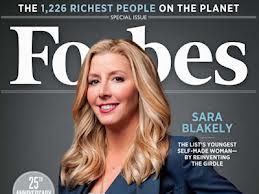 For a fun peak into a beautiful celebrity home, check out the August 13, 2012 issue of People magazine to see inside billionaire Sara Blakely's 10,000-square-foot house. Sara is the creator and founder of Spanx and was recently featured on the Forbes magazine cover. (Insert our collective "Thank goodness for Spanx" feelings here.) There are photos of her son's amazing playroom which features a custom fort and curving slide. There is also a pool house which includes an outdoor bar and a guest suite. But Sara also likes to include touches of fun here and there. On one wall hangs a sign that reads "What if the hokey-pokey really is what it's all about?"
Source: People magazine, August 13, 2012 and August 20, 2012 editions

Good Gossip is sponsored by CCF Brands, a Northwest Arkansas company which makes Great Day All Natural Eggs. These eggs are produced by happy hens who are fed premium vegetarian diets with no animal fats, animal by-products, or antibiotics. Great Day Farms also offers hard-boiled eggs, which you can find in the deli section of the Walmart Supercenter. (Love the hard-boiled eggs because they're peeled and ready to eat! Perfect in salads.)