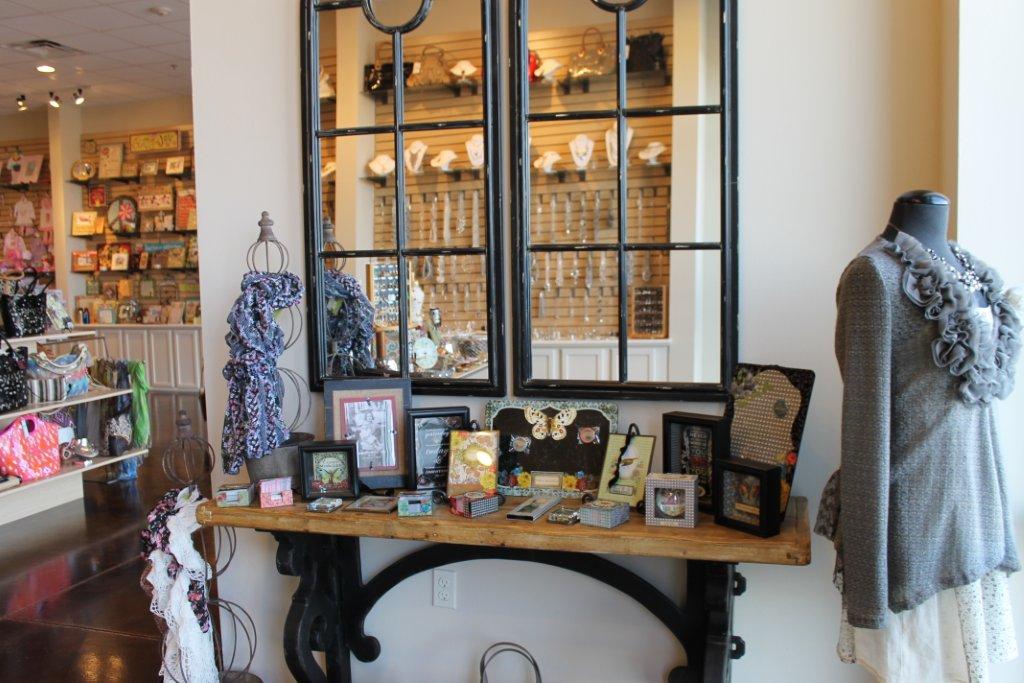 The mamas of nwaMotherlode are big fans of Kate Austin Jewelry & Gifts and apparently lots of other moms think the store rocks, too.
That's because Kate Austin won for "Best Gift Store" in Benton County" in the 2012 Mom's Choice Awards. Congratulations to owner Claire Branscum and her staff for the award! We know you work hard to bring amazing finds to NWA shoppers and your store is beautiful.
We asked Claire a few questions, including top trends, how she picks out all those great items for the store and the last gift she gave:
First off, how are you (and your customers) enjoying the new store location near Pinnacle Promenade? We love our new location! It has given us the room we needed to expand and add some new lines including Vera Bradley handbags. We've also added apparel. The little things like better lighting, a dressing room and an additional point of sale were much needed and my employees are especially enjoying these. I think most of our customers would say our new location is more convenient and have been very complimentary of the changes and additions we have made.
Tell us about the jewelry lines you offer: We offer a wide variety of designer jewelry lines including Pandora, Brighton, and Kameleon. Kameleon Jewelry is a sterling silver line that allows the customer to personalize their jewelry by selecting interchangeable "jewelpops" that snap in and out of each pendant, ring or earring. Other best sellers include Firefly, Mariana and Beau Coup. Each line is uniquely different and we love to think that we have something for everyone.
Some moms might not realize you offer lots of gifts items other than jewelry. What do you sell that they might not expect? We have a wide variety of frames, home décor and inspirational gifts. I love to find items that speak to the heart or make the receiver feel special when they open what has been given to them. Some moms may not realize that we carry seasonal decorations, baby gifts, and Arkansas apparel.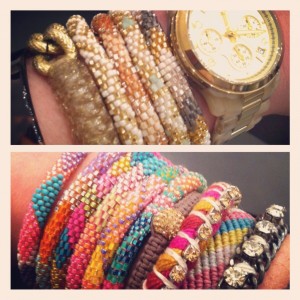 What are some of the hottest trends right now? Statement earrings, Lily and Laura trade bracelets and feminine dresses are selling very well. I'm still seeing Ikat and Chevron patterns as a trend continuing into the fall.
Is there anything that back to school kids are hoping to get from your store? Vera Bradley has made some great additions to their back-to-school offerings. For the college student, they have introduced affordable bedding, towels and shower caddies. Of course backpacks, lunch totes and cross body bags are still in the line and are being introduced in vibrant colors for fall. Our staff is trained to help customers find the bag that best suits their specific needs.
What inspired you to open Kate Austin Jewelry? I've always enjoyed searching out unique stores whenever I travel. I also enjoy both giving and receiving unique gifts from local boutiques. I never thought I would own my own store, but always dreamed of doing so. While living in Tulsa, I became friends with a local store owner there and she taught me a lot about the industry. It was a huge step of faith to become a business owner as a busy mom of three young children; however the right doors were opened and I knew it was the right time to follow my dream. I absolutely love what I do and most of the time it doesn't feel like work!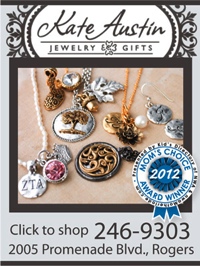 What is something you hear women say over and over at your shop? "What is that smell?'' 
Fortunately it is a compliment! We have a very fragrant candle line, Swan Creek, that has been extremely popular. You really don't even have to burn them to benefit from their aroma.
What's something from your store that you recently gave to a friend as a gift?  Beau Coup jewelry is a great option for gift giving. I love to choose from the many different charms they offer including letter charms, state charms and birthstones. It's affordable, trendy and personal.
How do you decide which items to bring in for customers? Is it often a difficult choice? I have to love it. Even if it's not "me" I still have to love something about it. If it doesn't, then I don't buy it. Now, I've definitely made some mistakes, especially when we first opened. I've learned if   I'm not sure about it, I usually live to regret my decision! Another thing that has been beneficial is listening to my customers. I love it when customers tell me about something that they've seen that they love.  One of our best-selling lines came as a suggestion from a customer.
Click here to visit Kate Austin Jewelry & Gifts!