Dear Fashion Fairy Godmother,
I refuse to wear a ratty t-shirt and shorts over my swimsuit this summer. I want to wear something "cute" as a cover-up since we're going on a vacation to the beach. Do you have any ideas for what I might shop for? I'm also thinking about how I might go straight from the beach to lunch or dinner.
Thank you!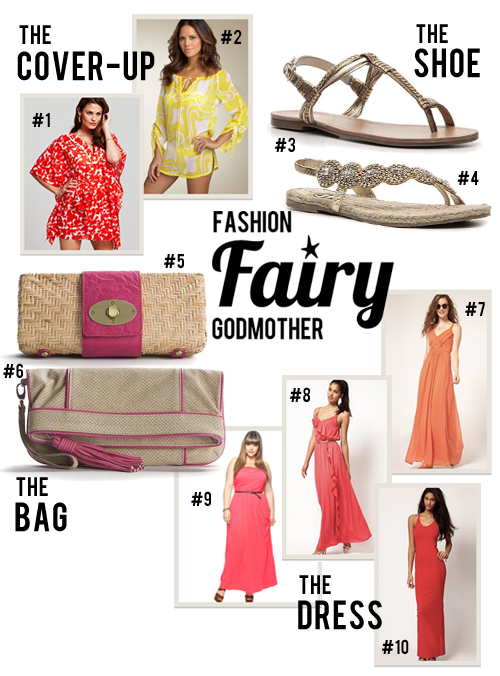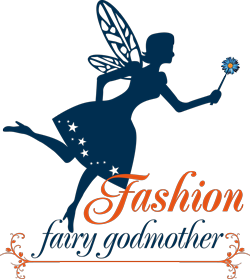 Dear Beach Mama,
First things first: You are a beautiful woman who deserves a relaxing time at the beach, so good for you for taking the time away.
Secondly: Cover-ups are a pain for every woman. Regardless of shape, size, or age, the cover-up dilemma always seems to ask every woman to choose between the clothes that resemble those "ratty" things you mentioned or (on the very other end) clothes that resemble those that should never be seen outside of the bedroom.
Kaftans and tunics both offer women elegant alternatives. #1 is a kaftan. I adore the flowing sleeves and the loose bodice which leaves women of every body shape feeling elegant.  The key to this style is the length- much longer and it will start looking like your grandmother's house-dress.
#2 is a tunic. This style is similar to the kaftan in that there are loads of wonderful looseness, but it's a bit straighter and not as blouse-esque. When worn over a pair of white linen pants, both styles feel refined yet relaxed.  The only problem would be deciding which style you like most.
Maxi dresses are a second cover-up option that are insanely popular. You can find them everywhere and for every body shape.
For example, #7 #8 & #9 all have defined waists (which flatter every shape), but the waist doesn't stop the long lean line that maxis are nice enough to supply.  Another trick is one color per dress which tends to look slimming as well.  #10 is a jersey and is very form fitting, i.e. a little less forgiving.  If you do decide to go with the maxi dress option, pick one that you can wear with confidence and everyone will see that beauty I was talking about earlier.
Something that would be lovely with both of these options would be simple metallic sandals (#3. #4). The fact that they are flats means that you won't feel silly sinking into the sand on the beach (which would happen with heels), but the metallic kicks up the "pretty" factor just a bit. Oh, and these are something I would definitely compliment you on if we ran into one another at the grocery store after you got back from your trip. (Let's be honest, the fashion fairy godmother loves a good justification to buy another cute pair of shoes.)
Another way to dress up a beach outfit is to ditch the big tote for evenings and carry one of these clutches (#5. #6).  The neutral and neon combo are a super fun trend that screams summer and the simplicity demands that you pare down and only carry the essentials. (Do you really need that third tube of lipstick anyway?)
Hopefully, this way of thinking would be something that carries over from your outfit to your attitude and allows you to most fully enjoy this amazing time with your family.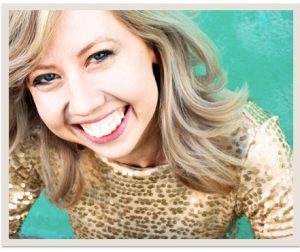 About Paige Meredith @ApproachingJoy: "Fabulous twenty something who's into photography, food, fashion, fun. I blog because I believe everyones prettier when they share." Click here to read Paige's fabulous blog. Click here to follow her on Twitter @ApproachingJoy. Thanks, Paige, for being our Fashion Fairy Godmother this month. Great ideas!
Note from the mamas: This post originally appeared on nwaMotherlode in May 2012. It was such great advice that we wanted to re-post!