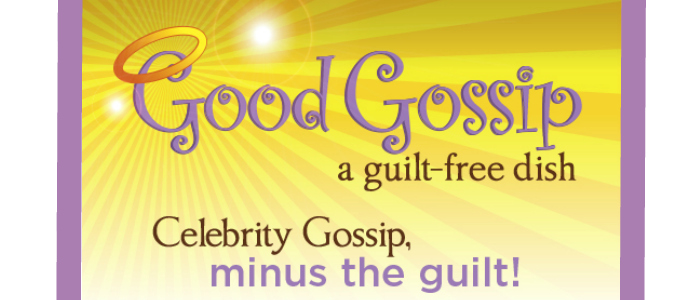 Yes, we do love a little celebrity gossip but we also know it's not cool to do something we teach our kids NOT to do. It's never okay to indulge in stuff meant to humiliate or hurt another person. That's why we came up with the concept of "Good Gossip," which is celeb news minus any mean stuff. Have as much as you want and share it with your celeb-loving friends because this "dish" is all guilt-free.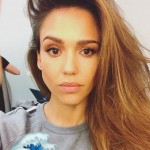 Jessica Alba told People magazine that what she misses most from her life before motherhood is sleeping in and not worrying. "I'm always  worried about them. Even when they're at school or they're at home sleeping and we're all in the house together, I'm still always worried about them!" (We can relate, sister.)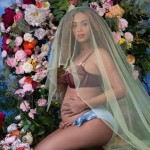 Isn't it great when successful women admire each other instead of taking petty swipes at each other? Two of the biggest names in music — Adele and Beyonce — are huge fans of each other's music. Beyonce (who recently announced that she's expecting twins!) said that "When Adele sings, you can hear that it's coming from an unfiltered honesty and purity." And Adele gave Beyonce a huge compliment by saying she is her "Michael Jackson," and she paid special tribute to her during her speech at last weekend's Grammy awards. Yay for superstar friendships.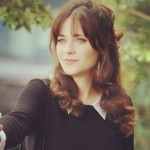 Zooey Deschanel and her husband Jacob Pechenik are expecting another baby this year. The new addition will join big sister Elsie Otter, who is 19 months old. Congrats to the growing family.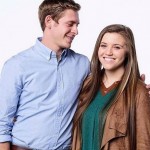 Attention Duggar fans! We just read a great update on what's going on these days with Northwest Arkansas' most famous family. There are new babies on the way for Jill and Jessa, a relationship for Joy-Anna, a new marriage for newlywed Jinger (who lives in Texas now), and a new passion (house renovations!) for Jana. Get all the details and some great photos of the sisters in the latest issue of People magazine.
Source: People magazine, February 13, 2017 edition
Save
Save
Save
Save
Save
Save
Save
Save
Save
Save
Save
Save
Save
Save
Save
Save
Save
Save
Save
Save
Save
Save
Save
Save
Save
Save
Save
Save
Save
Save
Save
Save
Save