For the past two weeks we've been giving you updates on the Moving Sale at The Baby's Room. If you've been too busy to get over there, tomorrow is your LAST DAY. Saturday, February 18th will be the last day that the store will be open in the old location at 2700 West Walnut Street in Rogers.
The Baby's Room new location — at 3301 Market Street in Rogers — will open on February 23rd. (It's in the Shoppes at Pinnacle Hills, near Dilly Dally's and Signed Sealed Delivered.) Here's a photo of the new shop. Cute, huh? We love the new logo!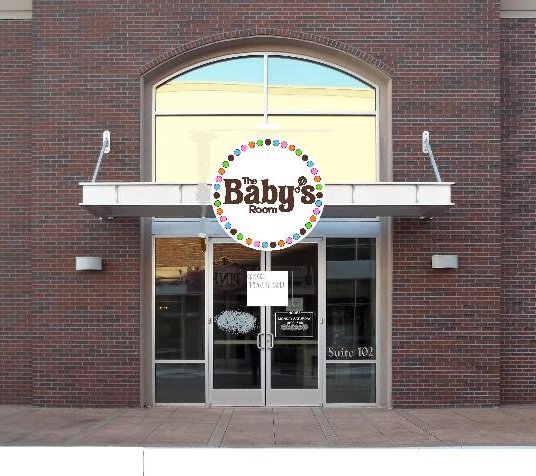 If you want to spend today or Saturday doing some major wheeling and dealing on baby stuff, you should definitely go by the Walnut Street location and scope out the remaining inventory. Items marked for clearance are up to 80 percent off. And the owner tells us that reasonable offers won't be refused, which is another way of saying "Come get your deals, mamas!"
For regularly priced merchandise, you can also get 10 dollars off on any purchase of $40 or more and 20 dollars off of any purchase of $100 or more.
For more info, click here to see their website or call the store with any questions you may have. Their phone number will remain the same before and after the move to their new location. That number is 479-631-6001.