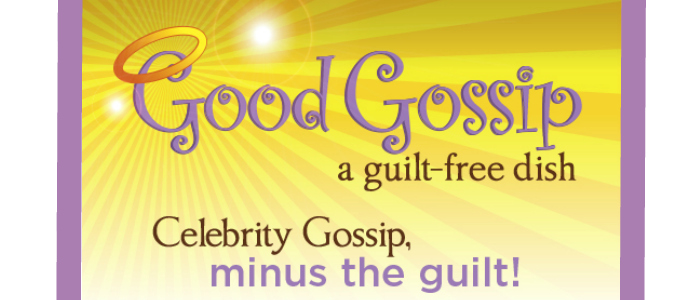 Yes, we do love a little celebrity gossip but we also know it's not cool to do something we teach our kids NOT to do. It's never okay to indulge in stuff meant to humiliate or hurt another person. That's why we came up with the concept of "Good Gossip," which is celeb news minus any mean stuff. Have as much as you want and share it with your celeb-loving friends because this "dish" is all guilt-free.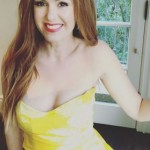 Kids have a way of keeping us humble, don't they? And it happens to even the most glamorous, movie star moms, too. Actress Isla Fisher wore a gorgeous yellow gown to the AACTA Awards, and her daughter's reaction was "Mommy, you look like a banana tonight." Isla's response? "I mean, I'll take anything." In her defense, Isla wore a great color that has been very popular on the red carpet lately. Other celebs who have recently walked the red carpet wearing a yellow gown include Reese Witherspoon, Natalie Portman, Viola Davis, Maisie Williams, Emily Ratajkowski and Kerry Washington.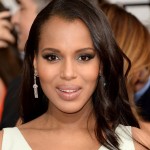 Speaking of Kerry Washington, the star of Scandal and mother of a 2-year-old daughter and a 3-month-old son, recently said the best acting of her life is when she tries to look like a well-rested woman. Amen, Mama. We hear you.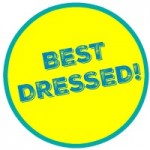 At the Golden Globes held January 8, 2017, the gowns were gorgeous. Here's a list of some of the ladies named to People magazine's "Best Dressed" list: Hailee Steinfeld; Ruth Negga, Emma Stone, Naomie Harris, Sofia Vergara, Lily Collins, Tracee Ellis Ross and Amy Adams.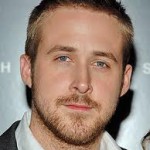 Did you hear that wonderful speech Ryan Gosling gave when he accepted the Golden Globe for Best Actor in La La Land? His sincere "thank you" to his wife, Eva Mendes, made moms all over the globe stand up and cheer. In case you missed it, here it is: "While I was singing and dancing and playing piano and having one of the best experiences I've ever had on a film, my lady was raising our daughter, pregnant with our second and trying to help her brother fight his battle with cancer." We'll add that comment to the million other reasons to love Ryan Gosling.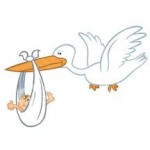 Congrats to new mom Janet Jackson and her husband, Wissam Al Mana. They welcomed their first child, a baby boy named Eissa. He was born on January 3rd.
Source: People magazine, January 23, 2017 edition
Save
Save
Save
Save
Save
Save
Save
Save
Save
Save
Save
Save
Save
Save
Save
Save
Save
Save
Save
Save
Save
Save
Save
Save