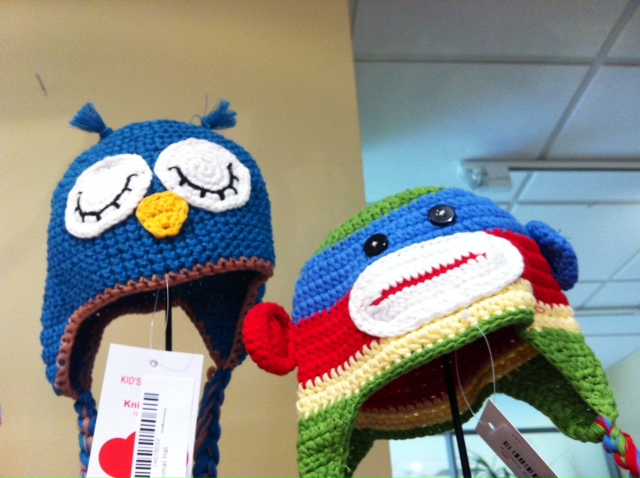 We love it when we come across a hot shopping spot we never knew about, even though it was right here under our noses. As you know, just about every hospital has a gift shop. We've all seen them. Most of them look pretty much the same — magazines, a baby gift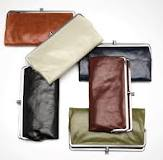 or two, flowers and cards. But the one that's on the ground floor of Mercy Hospital is the most rockin' hospital gift shop we have EVER laid eyes on.
We happened to be there for a meeting last week and popped into the shop because something in the window caught our eye. Wowza! This little shop is full of goodies — from Hobo wallets, beautiful Tano purses, jewelry, hats, scarves, adorable onesies, toys, handmade hats and gorgeous baby blankets handmade by the women who volunteer at Mercy. We were so surprised by all the unique things that we whipped out the old iPhone camera and started clicking. Here's a little photo tour of some of our favorite things.
Oh, and before we forget: THERE IS NO SALES TAX AT THIS SHOP!! Mercy is a non-profit hospital, you know, so you'll save some money on taxes in their gift shop. Woo-hoo! I scored some great gloves with open fingers for texting, an infinity scarf and a Topsy Turvy doll, which I'm going to give as a Valentine's gift for my 5-year-old daughter.
Okay, one last photo. After this one, you'll just have to go check out the other stuff for yourselves. But we thought this handmade gift was so clever! It's a special little carrying case that has a slide-out compartment for a pack of crayons. They had them in different color schemes, too.
So now the secret is out. And if you see the Motherlode minivan parked at the hospital, there's a good chance that nobody is sick. We're just shopping! See you there.
To call the Mercy gift shop about any of the items featured here, call 479-338-8000 and ask for the gift shop. It will be expanding soon to make way for more new stuff. Gift shop manager Debbie Matteri told us there's a TON of cute Easter stuff on the way!