I've been to two different stores in Northwest Arkansas this week where I spotted really cute, high quality Columbia coats for kids on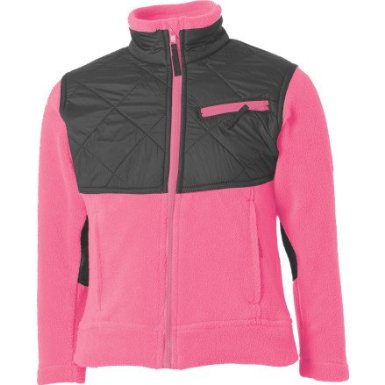 sale, so I thought I'd spread the word. I saw the coats on sale at Dillard's as well as Academy Sports in Rogers. I snagged 3 of them for my kids and each one cost about $29. That's a great deal, considering that one of those coats was originally listed for $90 and the other two typically sell for more than $50.
Here's a pic of the one I got for my 5-year-old daughter. Kids seem to really like this style of coat because it's warm without being bulky. (And moms know what a hassle it is to try to buckle a kid wearing a bulky coat into a car seat.)
Now might be a good time to pick up any type of coat because it looks like stores are getting rid of them to make way for new spring items coming in soon. Happy shopping!