Last month we got you ready for Game Day when we showed you some really cute options for Razorback shirts we found at Blue Moon on the Square, the official sponsor of this fall's Fashion Fairy Godmother series. Now it's time to whip up a cute look for your next Date Night.
We LOVE the outfits we photographed below because they include some beautiful fall colors and can be paired with a jacket or wrap for cooler fall nights.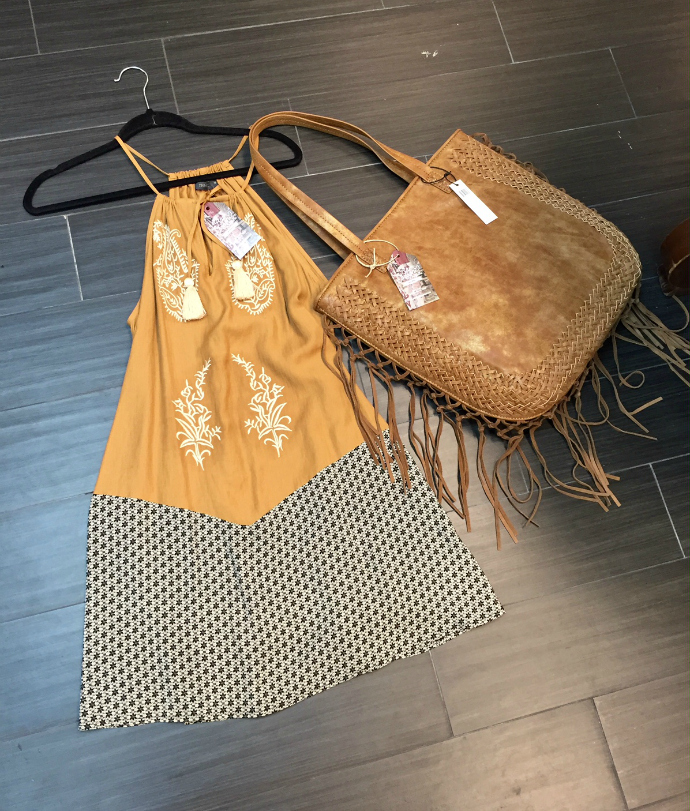 We love this cute dress and the fun fringe handbag we found to go with it.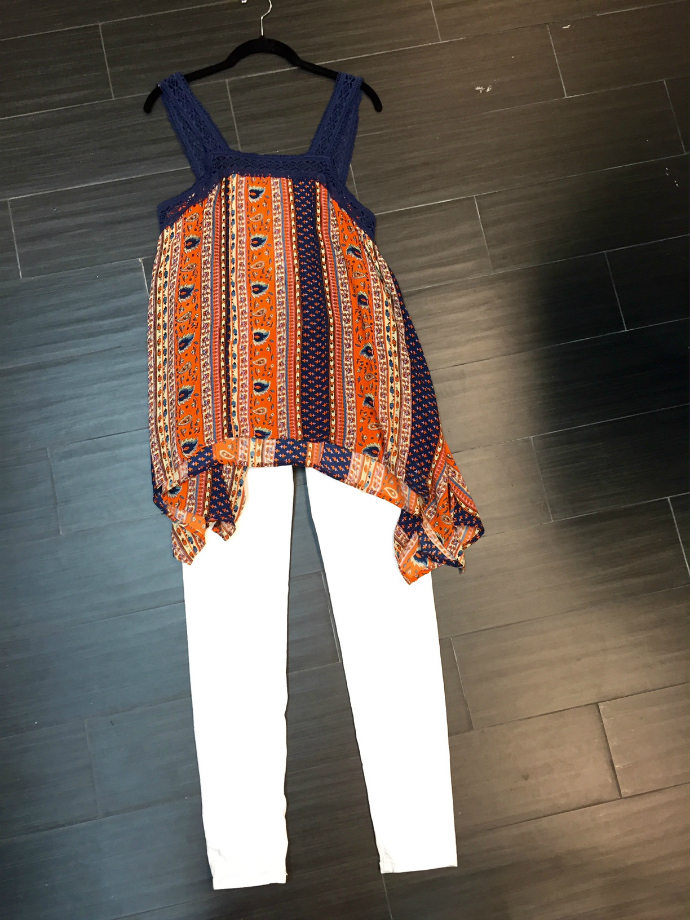 This orange and blue top with the crochet accents looks so good with these white pants. (And yep, you can totally wear white pants after Labor Day.)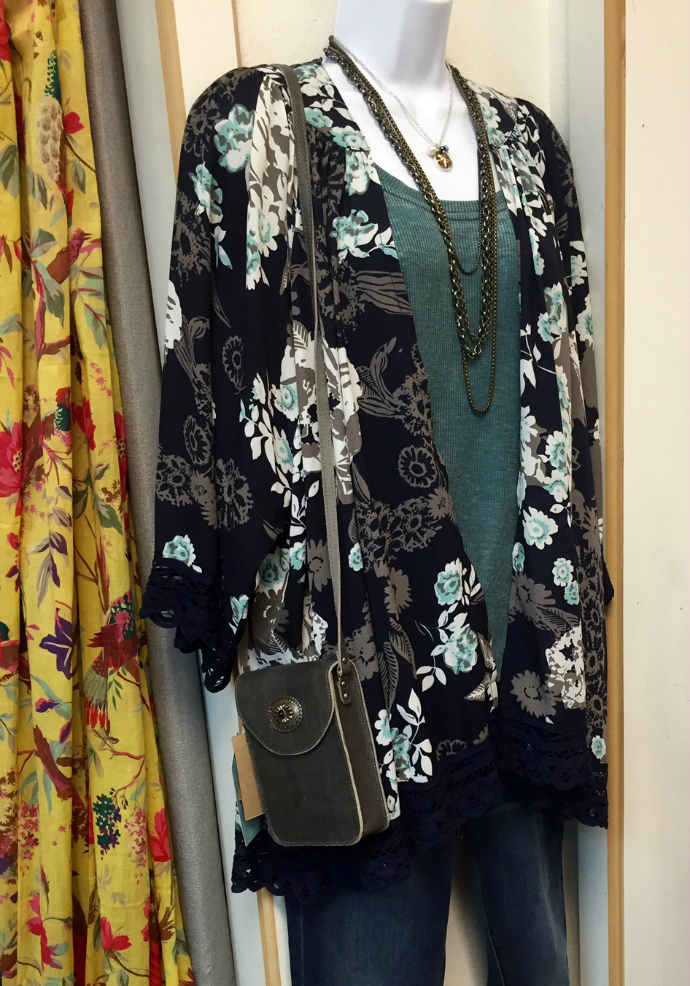 Don't let anyone tell you that comfy stuff can't also be beautiful. This wrap is lovely, and the addition of layered accessories and that petite purse really pulls it together. This would be great for a double date, a night at the movies or anything else. The black lace detail around the edges really gives it a feminine touch that's perfect for a date night.
For more Date Night inspiration, swing by Blue Moon on the Square in Downtown Bentonville and take a friend! Shannon and I had a great time putting together options while we were there. (It's at 113 N. Main St., on the same side of the Square as the Walmart museum. The storefront looks like something out of a storybook. SO cute. Check out the photo below.) If you have questions about any of the items here, you can call the store at 479-657-6723.
The shop is open 10 a.m. to 7 p.m. Monday through Friday; 9 a.m. to 7 p.m. on Saturdays; and 1 p.m. to 5 p.m. on Sundays.
If you want to keep up with the store's newest arrivals, follow them on Facebook. Of course, you can shop anytime from the Blue Moon on the Square website by clicking HERE.