Are you ready for some football? Because we are definitely in the mood for the Razorbacks' return to the gridiron.
Whether you're going to the games, hanging out at a tailgate party or just arranging a Hogs watch party at home, you're going to want to look the part. So we went shopping at Blue Moon on the Square, one of our newest sponsors, to check out their selection of Razorback-inspired fashion.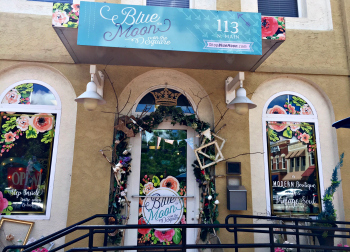 (Blue Moon on the Square is in Downtown Bentonville, and it is such a pretty shop. You'll be drawn to it as soon as you spot it. See the cute storefront on the right? We love the shop's description, which is a "modern boutique with a vintage soul.")
Blue Moon carries a line of shirts by Be Hogalicious that is SO cute. Some of the shirts feature plaid trim, lace, soft hoodies and rhinestone bling. The line covers a lot of different types of looks, which makes it easy to change up your game day look from week to week.
Here are a few of our favorite Game Day outfit ideas.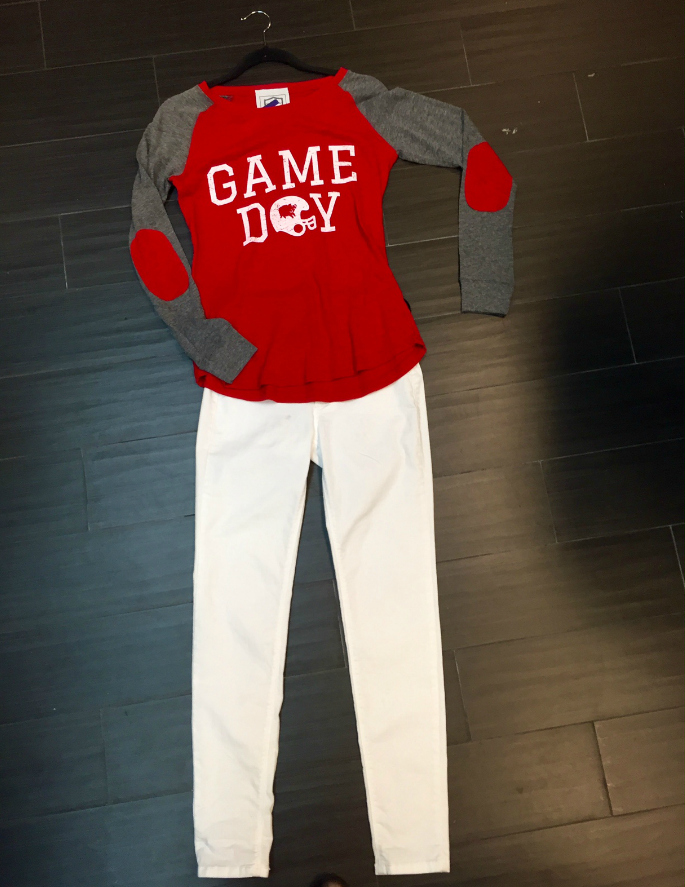 Did you notice the cute elbow patches? So cute!
Here are a few other Razorback pieces we'd love to put into rotation, too.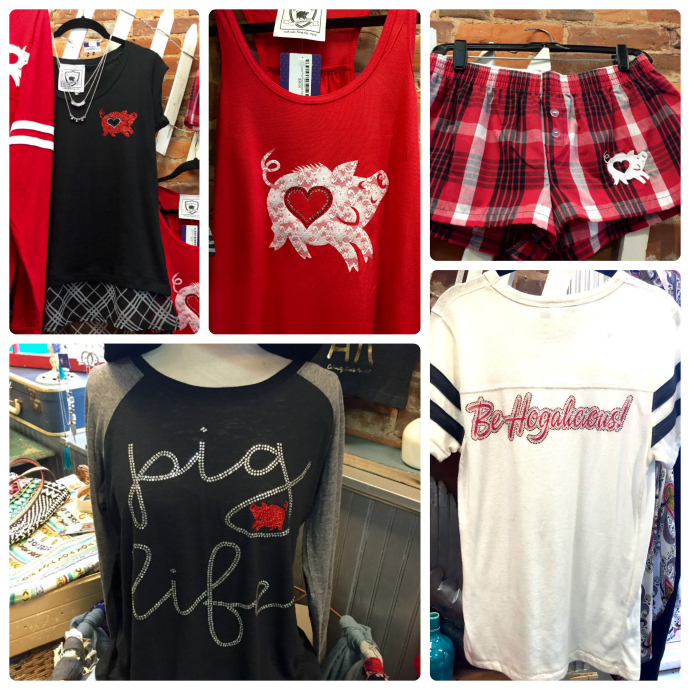 While you're shopping for a game day outfit, you'll find a ton of other cute things at Blue Moon on the Square. They have some great handbags, and there are SO many cute accessories.
Here are three more cute must-have Hog fashions we spotted during our shopping trip: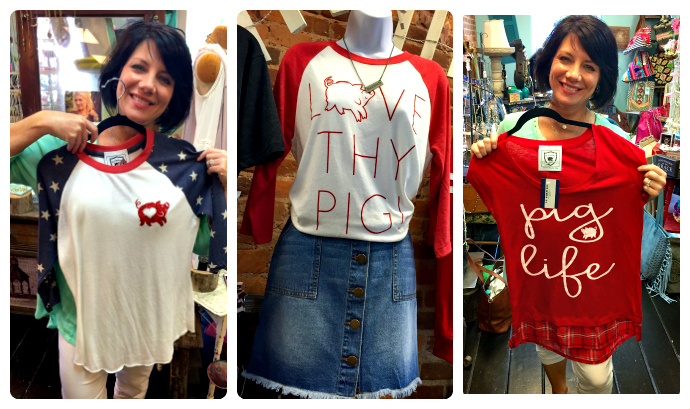 If you want to see any of these Game Day outfit pieces in person, check them out at Blue Moon on the Square in Downtown Bentonville. (It's at 113 N. Main St., on the same side of the Square as the Walmart museum.) If you have questions about any of the items here, you can call the store at 479-657-6723.
The shop is open 10 a.m. to 7 p.m. Monday through Friday; 9 a.m. to 7 p.m. on Saturdays; and 1 p.m. to 5 p.m. on Sundays.
If you want to keep up with the store's newest arrivals, follow them on Facebook. Of course, you can shop anytime from the Blue Moon on the Square website by clicking HERE.