OK, which of the new shows have you hooked?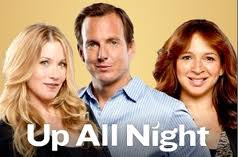 We enjoyed the Suburgatory pilot. And Whitney and Up All Night were given the thumbs up by NBC for the season. Based on what we've seen so far, we agree that they're fun additions to our TV lineup.
As for dramas, Shannon has good reviews for Prime Suspect and Person of Interest. Gwen has been tuning in to watch Pan Am, Unforgettable and Revenge. And we're both big fans of The Good Wife on CBS, which is now in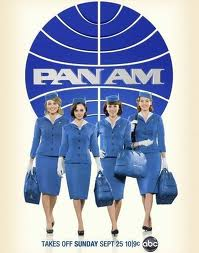 its third season.
You probably heard that The Playboy Club was canceled after only three shows. Apparently, the viewer numbers were low and a very vocal group of people opposed this show's link to a pornographic brand.
Simon Cowell's new show The X Factor got lots of hype but we were not impressed with the first episode. It was painful to watch, so it'll have to get a lot better before we give it any more of our free time.
If you haven't found any new shows you like yet, the good news is that there are still a few more shows to debut. For those of you who liked the first season of The Walking Dead, the new season starts Oct. 16 on AMC. (Note that this show is definitely NOT for kids.)

The new drama Grimm (inspired by Grimm's Fairy Tales) will debut on Oct. 28.
Once Upon a Time, a modern fairytale from two of the writers of Lost, will debut on ABC on Sunday, Oct. 23, at 7 p.m.
And here are a few shows that aren't new this season but are still worth some TV time, if you ask us.
Parenthood
The Good Wife
House
The Big Bang Theory
How I Met Your Mother
Mike and Molly
The Middle
Modern Family
Grey's Anatomy
Private Practice
Did we fail to mention your favorite show? If so, click the orange button below and let us know what we're missing!