Every other Tuesday, we dish out some delicious, guilt-free celebrity gossip, courtesy of our favorite magazines. Here are the highlights from the past two weeks' worth of celebrity news, minus the mean nasty stuff your mama told you never to spread around about people. As always, we hope you enjoy the "good gossip". (Speaking of  a tasty "dish", the sponsor of this feature, Great Day Foods, is offering a coupon for peeled and ready-to-eat hard boiled eggs, which you can find in the deli section of the Wal-Mart Supercenter. They make awesome snacks! Click here to get the coupon from their Facebook page.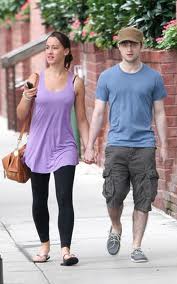 See the product image below so you'll know what to look for.)
Awww, how sweet. Harry Potter is in love. Or at least the actor who brought him to life is. Daniel Radcliffe has been dating Rosanne Coker for a year now. She is a painter and a former production assistant on one of the early Harry Potter movies. Radcliffe said he is "very much in love." The two were photographed this month walking hand-in-hand in New York City.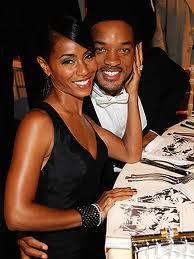 Score another point for the institution of marriage! Will and Jada Pinkett Smith shot down a frenzy of rumors that they are splitting up. The couple has strongly denied any marriage trouble. They have been married now for 13 years and have two children together — Jaden, who is 13, and Willow, who is 10. Both stars are busy filming and have spent time apart because of work schedules, but their relationship is intact. Will has been quoted before as saying "Divorce just can't be an option."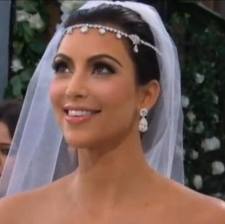 By now you have no doubt seen oodles of photos from Kim Kardashian's glam wedding held August 20th. But here are a few details you might not know. Kim's "something old" was a heart-shaped piece of fabric cut from one of her late father's signature Tommy Bahama shirts. Kim said she cried before the ceremony after reading a heartfelt letter given to her by sister Khloe. So she told her stepfather, Bruce Jenner, not to let her cry and ruin her makeup as she walked down the aisle. She said "I told him to talk to me about the weather – anything that's not emotional. He kept me cool."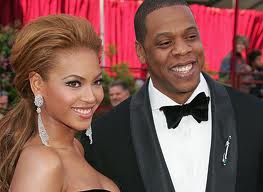 Have you heard the happy news? Beyonce and husband Jay-Z are expecting a baby! She was showing off a baby bump at the MTV Video Music Awards recently and looks happier than ever. She and Jay-Z have been married for three years. After performing a song during the VMA show, Beyonce unbuttoned her sparkling jacket and rubbed her belly
while the crowd cheered.
Jennifer Garner is already an experienced mama of 2 daughters, Violet and Seraphina, but she and husband Ben Affleck will be adding to their family soon. Jennifer is pregnant with their third baby and the couple is thrilled. Violet and Seraphina are 5 and 2.
Coupon alert: Great Day Foods, which sponsors Good Gossip on nwaMotherlode.com, is currently offering a coupon on their peeled and ready-to-eat hard boiled eggs, which you can pick up in the deli section at Wal-Mart. They require no prep time or mess and they're great for egg salad, deviled eggs or just a snack. Look for the package below in the deli section. Click here to get the coupon on the company's Facebook page.