We are so excited that NWA is going to have a local performance of the national Mother's Day series of live readings called Listen to Your Mother.
And this is so cool: you can be part of the performance!
The event will be Sunday, April 29th, at 2 p.m.It doesn't matter if you blog or not, but if you've got a story to tell about motherhood get it written down and ready to email. You've got a few months to get your story written and sent. (We'll update you on the submission deadline + when the live auditions will be be after we find out.)

Email your original "humorous, poignant, and soulful words about the beauty, the beast, and the barely-rested that is MOTHERHOOD (or any mother-person in your life.)" Email to: LTYMShowNWA@gmail.com.
Your piece should be roughly 5 minutes or less when read aloud.
After e-mailing your essay, the LTYM organizers will contact those they wish to see at live auditions to be held at a time and location TBD.

Remember, you don't have to be a mom to be involved. Write about your own mother, a woman who has been your mentor-mom or even your thoughts about impending motherhood. Gwen and I will be right there with ya at auditions!
The performances will be videoed and shared with a national audience on LTYM's youtube channel, so bring your A game!
We're so glad that Lela Davidson, local author and blogger, advocated so diligently to bring LTYM to NWA. Our awesome corner of the state was one of only 10 locations selected this year from a pool of interested cities for 2012, so thanks Lela and Listen to Your Mother!
Lela was selected by the national production company Listen To Your Mother Show, LLC. (LTYM) to produce and direct the local performance. You've read Lela's lol book, right? It's Blacklisted from the PTA. She blogs at After the Bubbly and writes for the TODAY Show Moms blog and is a columnist for Brooke Burke's Modern Mom. She's also Associate Editor of Peekaboo magazine. Oh, and one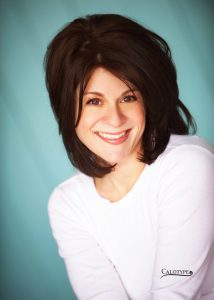 more thing: her humorous, inspirational essays have appeared in family and parenting magazines throughout North America, and in the recently-released Chicken Soup for the Soul: New Moms.
Her LTYM co-host is our funny, social media-savvy friend Stephanie McCatric. Stephanie blogs at Evolved Mommy and works for the Belford Group.
ABOUT LTYM: LTYM features live readings by local writers on the beauty, the beast, and the barely-rested of motherhood, in celebration of Mother's Day. Born of the creative work of mothers who publish on-line, each production is directed, produced, and performed by local communities, for local communities, with (at least) 10% of ticket proceeds benefitting a local non-profit cause. Beginning with one show in Madison, Wisconsin in 2010, five different cities hosted LTYM shows in 2011 and a national Mother's Day movement was born.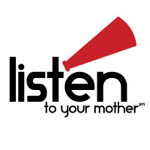 LTYM recently announced that BlogHer, Inc. is continuing its National Media Sponsorship for 2012. BlogHer is the largest community of women who blog: 25+ million unique visitors per month, and hosts the world's largest conference for women in social media –BlogHer.com/about
More information is available at the LTYMS national website www.listenyourmothershow.