Today we're launching a new category for the website called "Above & Beyond in Northwest Arkansas." This category will house stories about local companies doing extraordinary things for our corner of the state.
As mothers, we know it means something to us personally when companies use some of their profits to care for people in our community. We invited Cox to sponsor this category because they have such a strong track record of charitable involvement in Northwest Arkansas. They've developed an organization called Cox Charities, funded and directed by their own Cox employees, which identifies needs in Northwest Arkansas and distributes money to worthwhile projects and causes.
There's an old saying that goes like this: "Charity begins at home." It simply means that a family (or business) should take care of its own people in addition to doing good works for others. The spirit of that old saying is alive and well in a program that Cox Charities has customized for teachers in our area. The program is called "Innovation in Education." Any teacher working in the Cox service area (which includes all of Northwest Arkansas as well as Fort Smith and Harrison) is eligible for a $2,500 classroom grant.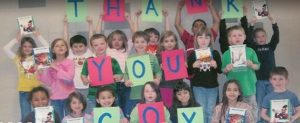 If you're looking for a way you could help your child's teacher and her or his classroom, please pass along this info to the teachers you know who could benefit from the program. Click HERE to get more info on the process of applying for a classroom grant. (The grant window is open February 1st through March 1st, so act on this now if you know of a classroom in need!)
In addition to helping teachers and school-age children, Cox Charities is also giving grants to several non-profit organizations in the area.
Last year alone, 68% of Arkansas-based Cox employees donated to the charitable fund. Of each dollar donated to Cox Charities, 100% of the money is directly invested in programs and services in the areas where Cox is located.
Not only do employees help fund Cox Charities, they also govern how the money is distributed in their communities by serving on the Cox Charities Advisory Council. The Council is made up of a diverse group of Cox employees and they meet regularly to evaluate funding proposals and make recommendations for which organizations should receive the final grant awards.
Here's a list of some of the non-profit organizations and programs that Cox Charities funded last year alone:
Samaritan Community Center
Community Services Clearinghouse
Loaves & Fishes Food Bank of the Ozarks
Peace at Home Family Shelter
Restoration Village
Ronald McDonald House Charities of Arkoma
Soldier ON Service Dogs
Horses for Healing of Northwest Arkansas
The Gregory Kistler Treatment Center
To give you a glimpse of the impact of these donations, three of the non-profit organizations listed above received a combined $15,000. That money was used to help provide more than 11,000 snack packs each week which went home with kids who don't have enough food when they're away from the breakfast and lunch program at public school. (One in four kids in Arkansas is food insecure.) The snack pack program not only feeds a child's growing body, it also reduces the emotional stress of not knowing if there will be enough food to eat at home.
In addition to charitable donations made by its employees, Cox also makes donations as a corporate entity and contributed additional money to the charitable fund directed by employees.
If you work or volunteer for a non-profit organization in the Cox service area and want more information on applying for a community grant from Cox Charities, click HERE to visit the website and read the proposal guidelines.
Do you know of or work for a company in Northwest Arkansas that is going "above and beyond" to help give back to our community? If so, click HERE to send us an email about it. We may feature that company in an upcoming post for "Above & Beyond in NWA."
Cox is the sponsor of "Above & Beyond in NWA," a series of articles highlighting a wide range of local companies doing great things for those in need in our communities. The company believes that the assistance it offers to local charities is vital to the success of the company and the enrichment of the communities it serves in Arkansas.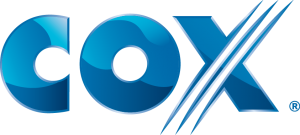 Save
Save
Save
Save
Save
Save
Save
Save
Save
Save
Save
Save
Save
Save