Melanie Church
Kids' names and ages:
Silas, 20 months & Beau our blue heeler, 4 months 🙂
What's the funniest thing that happened to you as a mom most recently? 
Most moments with a 20-month-old are hilarious!
The scariest?
Ummm…well I forgot to strap my child into his car seat and realized it after I reached my destination. Thank goodness it was only 10 minutes away and he stayed seated the entire way! My heart sank when I realized what I had done 🙁
Do you have any fun summer plans with the kids?
No vacation plans this year, but plan on spending plenty of time in the area parks and at all of the other great amenities that NWA has to offer.
Where are your favorite places to play in NWA?
The area parks/trails are great! I love Crystal Bridges.
Tell us about your Etsy shop!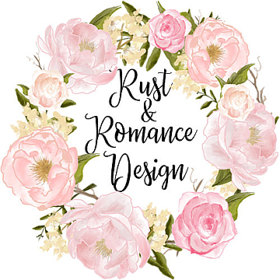 My husband and I started a commercial cleaning business in April of 2015 which allowed me to be able to become a full-time stay at home mom in August of 2015. I wanted to have a way to generate extra income without working outside of the home so I decided to do it doing what I love most…crafting.
I opened it January of this year but it is still a work in progress. Between helping run the cleaning business and an almost 2 year old there is not much time left to work on it like I want but keep plugging away at it!  My shop offers rustic, vintage and farmhouse style home, wedding and party décor.  It's called Rust and Romance Design.
What was the last thing you laughed out loud about?
My husband makes me laugh every day…seriously!
If you could vacation anywhere in the world this summer, where would you go?
Jamaica!
What's your favorite NWA restaurant?
Catfish Hole…those hush puppies! 🙂
What's a meal you make over and over for your family?
African Chicken….my version consists of chicken & collard greens. Super yummy!
If you could magically have a new skill, what would it be?
Draw…I admire people who have the ability to paint (especially water color) and draw.
What's something your friends might not know about you?
I have a hard time saying no, even when I need to!
If you got an unexpected gift of (a lot of) cash, what would you do with it?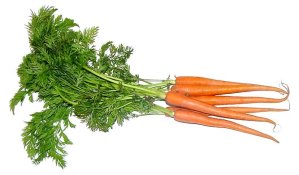 Buy a mini-farm….I want to grow a big organic garden like I grew up with. Then I would gift some to our family.
What's a sure-fire way for you to wind down and relax?
Anything to do with crafting/sewing….I thrive on being creative!
What do you most want people to remember about you?
That I am kind hearted.
One word to sum me up:
Kind
Our many thanks to First National Bank of NWA for sponsoring this feature, which celebrates all the unique moms here in Northwest Arkansas! CLICK HERE to visit the FNBNWA website or follow them here on Facebook. FNBNWA is a full-service bank and has multiple branches, including: