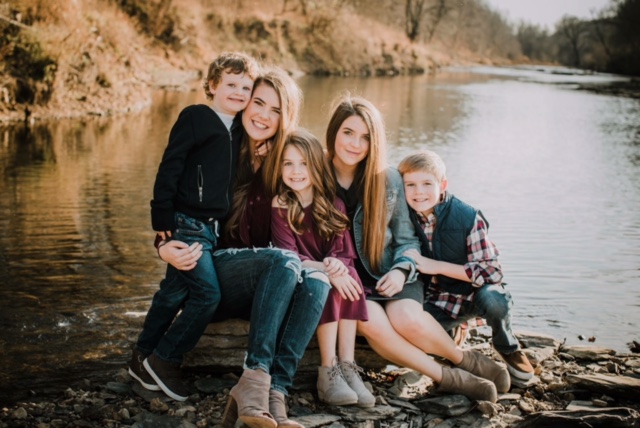 Kids' names and ages: Avery 17, Abby 15, Ben 9, Aubrey 7, Brock 5
Tell us about your family dynamic. How would you describe the Shaws?
The Shaws are an adventurous bunch! Most of us aren't afraid to try new things and take risks. We are entrepreneurs and dreamers, down to the youngest Shaw. We love travel yet also crave the routine and rest we find at home.
What are some traditions you've started with your kids?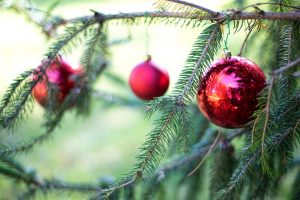 Our family loves traditions. Over the years we've carried on family traditions from our past but we've also found it important to start many of our own. You know, some traditions shouldn't carry on. And I don't mean that negatively! But if grandma's tradition involves all family members getting together to make fruit cake and your kids are all gluten free, well, it might be time for a new tradition. We love you, grandma!
So don't be afraid to let go of old traditions and start new ones. We tell our kids when they have families of their own they will need to make sure the traditions they take with them from home work best for their new family. Some of our favorites, especially here at Christmas time, is practicing Advent, bingeing on Hallmark movies and holiday music, going to the Fayetteville Square to see Christmas lights and picking a real tree from the Christmas tree farm. Each tradition is an event and something our family looks forward to!
If you knew then what you know now about motherhood, what would you tell your past self?  
Rhonda, you are going to worry a lot. About everything. Motherhood is the hardest and scariest thing you'll ever do. But also the most beautiful and most rewarding. I need you to know life is NOT an emergency. Live in this moment. Not in the next. Not tomorrow. Not next week and definitely not years from now. Each day has enough trouble and worry of it's own.
If you'll trust God with everything just like He's trusted you with these blessings, He will take care of everything! But you will only feel that in this moment. In this moment, despite the fear, there will be peace. There will be grace. In this moment! There you will find the most pleasure and joy in motherhood!
How did you and your husband meet?
We met in Shreveport, LA when I was fresh out of high school. I was working my long time summer job at a local sno cone stand. He came by after his college finals and ordered a peach and pina colada sno cone.
Was it love at first sight?
Totally!!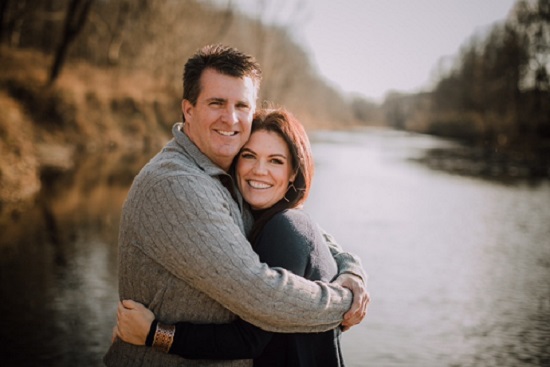 What are your favorite places to hang out in NWA as a family?
Chick-fil-A! LOL! Our friends are all nodding their heads right now. If you don't find us there, you'll find us most often at other local restaurants. The Shaw's love eating. Especially with family and friends. Gathered around a table with good food and great company, precious memories are made. We love calling up friends and family to come play games and eat in our own home or at one of the many incredible restaurants here in NWA. Our family has many food allergies, P.F. Chang's, Big Orange, The Buttered Biscuit, and Table Mesa have all been so accommodating to our gluten and dairy allergies.
What's your guilty pleasure?
Movies!
What do you enjoy most about home schooling?
I most enjoy being with my kids. Homeschooling isn't easy. It's exhausting most of the time. I have two kids with dyslexia and one child with type 1 diabetes.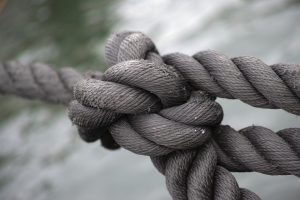 We chose to homeschool so we could meet each child's individual needs. I'm so grateful for that. But I'm most grateful that in all the time spent together, relationships are strengthened. Brothers and sisters become best friends and our kids are sharing their hearts with us. That has taken a huge intentional effort and prayer on our part to work to have their hearts. And all parents can do that, homeschooling or not. It's about intention and focus on that goal.
We humbly pray each day our kids feel that home is the safest place to just be who you really are and that their family loves them more than anyone else in the world. An extra bonus is that most days our mornings are spent slow; snuggles in bed, breakfast and devotions. I don't want to miss that! They'll all be grown and gone tomorrow. : (
What's the last thing you laughed out loud about?
A meme my daughter sent me from @treynkennedy "Calls with your mom." I'm still laughing! Check him out at IG.
What's something new you'd like to try? Why?
Hand lettering classes! I used to spend hours in high school and college hand lettering. Long before Instagram. Ha! I really miss it and I'm rusty. I think classes could help me get back into a hobby I love.
How would your best friends describe you?
Bold, purposeful, loving, focused and maybe a little too intense at times 😂
If you could name your favorite "happy place" just for you, where would it be? Why?
In a beautiful spa!!! Spas are my love language! Every mommy needs some "me time" consisting of a massage, peace and quiet and a sauna. 😂 I also don't like being cold.
What do you most want your family and friends to remember about you?
First and foremost, I pray they tell others I loved and served God above all else. Second, I pray they felt I loved them well. I want them to remember my LOVE for them and my BELIEF in them long after I'm gone.
One word to sum me up: Driven
Click here to read more 5 Minutes with a Northwest Arkansas Mom interviews. Our many thanks to First National Bank of NWA for sponsoring this feature, which celebrates all the unique moms here in Northwest Arkansas! CLICK HERE to visit the FNBNWA website or follow them here on Facebook. FNBNWA is a full-service bank and has multiple branches, including:
801 N Dixieland Road, Rogers, 479-621-6800
3706 Pinnacle Hills Pkwy, Rogers, 479-464-9060
E. Pleasant Grove Rd., Lowell, 479-659-7100
350 E. Centerton Blvd., (Hwy 102), Centerton, 479-795-4200
2638 E Joyce, Suite 1 Fayetteville, 479-856-7800
Save
Save